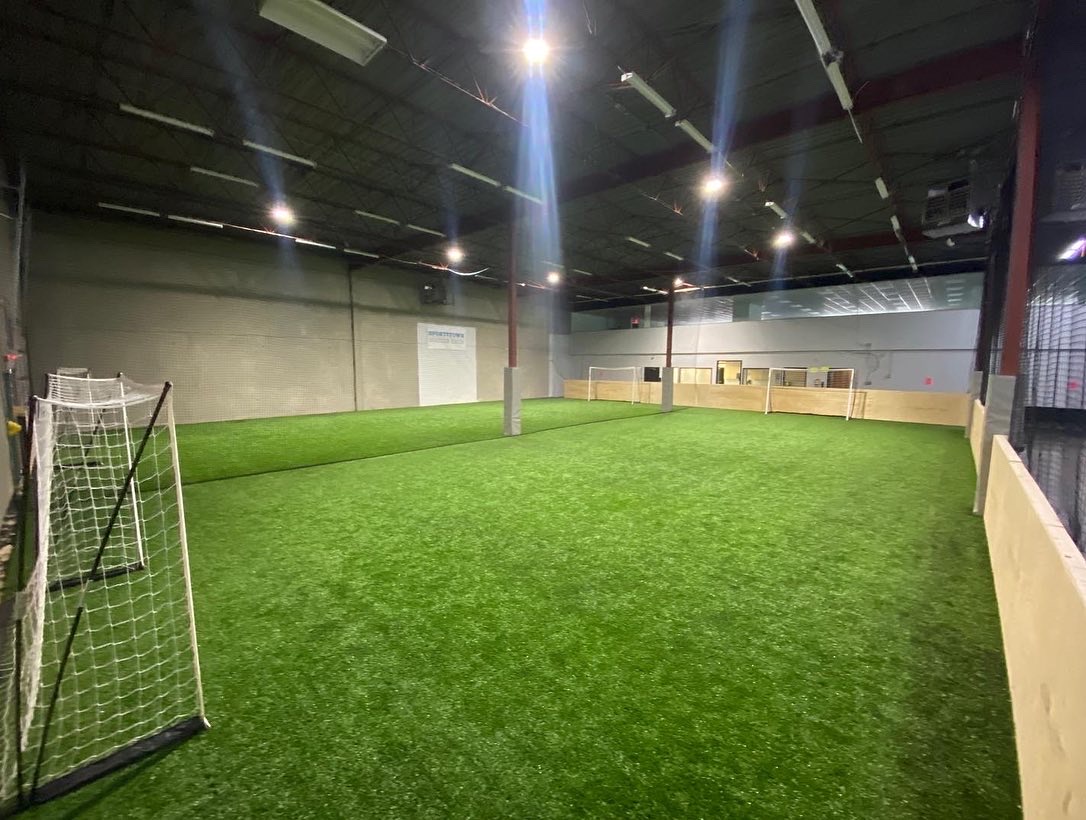 Sportstown Soccer Shop originally opened in 2001 as a part of the Sportstown BC Indoor Soccer & Tennis facility in Richmond, BC, but is now an independent family owned business by former Sportstown BC Assistant General Manager, Craig Burnham. From 2001 to 2015 at Sportstown BC, Craig Burnham helped manage the entire facility, including Sportstown Soccer Shop and their team of staff, serving the Richmond, South Delta, and South Vancouver soccer markets, as well as those traveling from further out to use the indoor facility.
Once Sportstown BC began closing parts of its facility in spring 2015, Craig relocated and opened Sportstown Soccer Shop on May 1st of that year. Craig Burnham is a life-long passionate soccer player, coach, and supporter of the beautiful game and looks forward to driving his store to successfully serving the local soccer market for many, many years to come!
RETURNS POLICY
We will gladly issue an exchange, refund, or provide store credit within 15-days of purchase with original receipt OR proof of purchase (debit or credit card statement). Products must be returned in their original condition (brand new, unworn, unlaundered, unembellished) and have tags still attached and/or original packaging (shoe box). Please try on items in a clean, indoor area in case you need to return them.
Please note ALL personalized products are FINAL SALE.
Items on Sale are valid for exchange or store credit only; no refunds.
FINAL SALE items are not valid for exchange or refund; these items will fall directly under the manufacturer's warranty.
DEFECTIVE PRODUCT POLICY:
Very few items are truly defective. Genuine defects most often reveal themselves within 30 days of purchase. An item's price does not indicate longevity, merely the quality of the materials and technology used in its construction. All equipment may need replacement after a season of play due to normal wear and tear.
Due to the intense nature of the game, all items - especially footwear and gloves - will experience normal wear and tear such as colour loss, material wear, loose threads, small gaps between the outsole and the upper, etc. Normal wear and tear will begin to show even within the first few uses. This is both normal and expected. These occurrences are common and not indicative of an item's defectiveness (poor workmanship or materials).
Manufacturer warranty only applies to original purchases and does not extend to replacement items. Any replacement items will fall under the manufacturer's warranty.
What is NOT considered a "Manufacturer's Defect"
FOOTWEAR
Colour loss
Loose threads
Small gaps between the outsole and the upper
Scratches
Cracked leather on a shoe
Holes/cuts in the shoe that is not part of the seam
Burns on the shoe caused by friction
Ripped Laces
GOALKEEPER GLOVES
Goalkeeper glove palms/foam have NO WARRANTY
Colour loss
Worn out palms even after one use
Scratches
Rips or tears on the Glove that are not part of the seam
Burns on the glove caused by friction
SOCCER BALLS
Colour loss
Loose threads
Scratches
Cracks on the balls
Burns on the ball caused by friction
Minimal air lost in high-end soccer balls. All high-end soccer balls will occasionally release air over the course of 1-2 weeks.
APPAREL
Any discolouring
Shrinkage
Pull in the fabric of the material
Burns on the fabric caused by friction
Rips or tears on the fabric that are not part of the seam